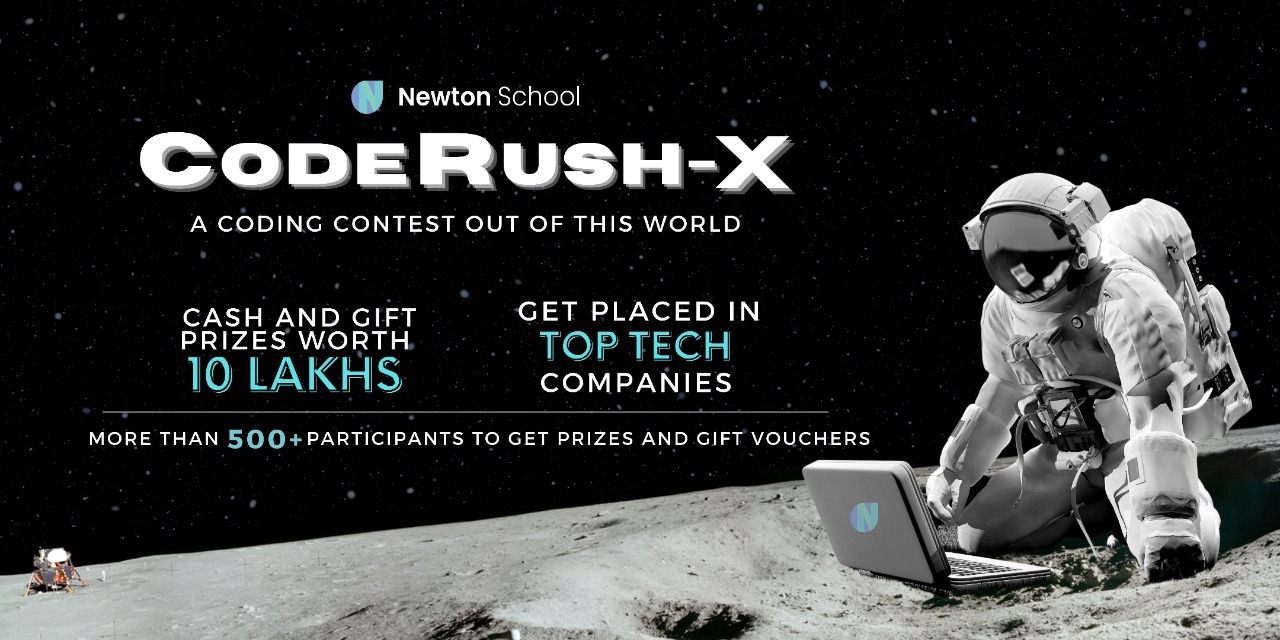 The TIME has finally arrived for the 3rd Edition of Code Rush X (Formerly known as Grand Coding Contest) 📣
𝐏𝐫𝐢𝐳𝐞 𝐌𝐨𝐧𝐞𝐲 & 𝐆𝐢𝐟𝐭 𝐕𝐨𝐮𝐜𝐡𝐞𝐫𝐬 𝐰𝐨𝐫𝐭𝐡- ₹ 10,00,000/- 💰 No Cost Registration-
*Get placement and internship opportunities in Top Tech Companies*Exclusive 𝗙𝗿𝗲𝗲 𝗕𝗲𝗴𝗶𝗻𝗻𝗲𝗿 𝗳𝗿𝗶𝗲𝗻𝗱𝗹𝘆 Coding Course & Internship Opportunities.
😎Language Used: c/c++/Java/Javascript/Python.
𝗗𝗮𝘁𝗲 𝗼𝗳 𝗖𝗼𝗻𝘁𝗲𝘀𝘁: 28𝘁𝗵 Jan 𝟮𝟬𝟮3 𝗮𝘁 𝟮𝟭:𝟬𝟬 – 00:00
👨‍💻Eligibility- Open to Coder and Non-Coders
𝗣.𝗦. This event happens only twice a year and you are part of the best Global Coding Contest. ⏰
01Entering CODERUSH-X
Enter CR-X, the biggest competitive programming contest in India by registering here. Contest starts on 28 January, 9 PM IST.
02Participate
Participate in CR-X on the day by solving 8 questions in 3 hours, set by ICPC world finalists.
03 Announcing Results
Results will be announced with the final leaderboard that will be published after running a plagiarism check.
04Prize Distribution
Winners will be notified about the prizes through email, and will be sent the prize money and other goodies after getting all necessary details.
Prizes
There's something in store for everyone to win at CodeRush-X! In addition to the main leaderboard, there's lots of bling to win at CodeRush!There is something for everyone!
Look at the‍ Complete Prize list for this year's CodeRush-X