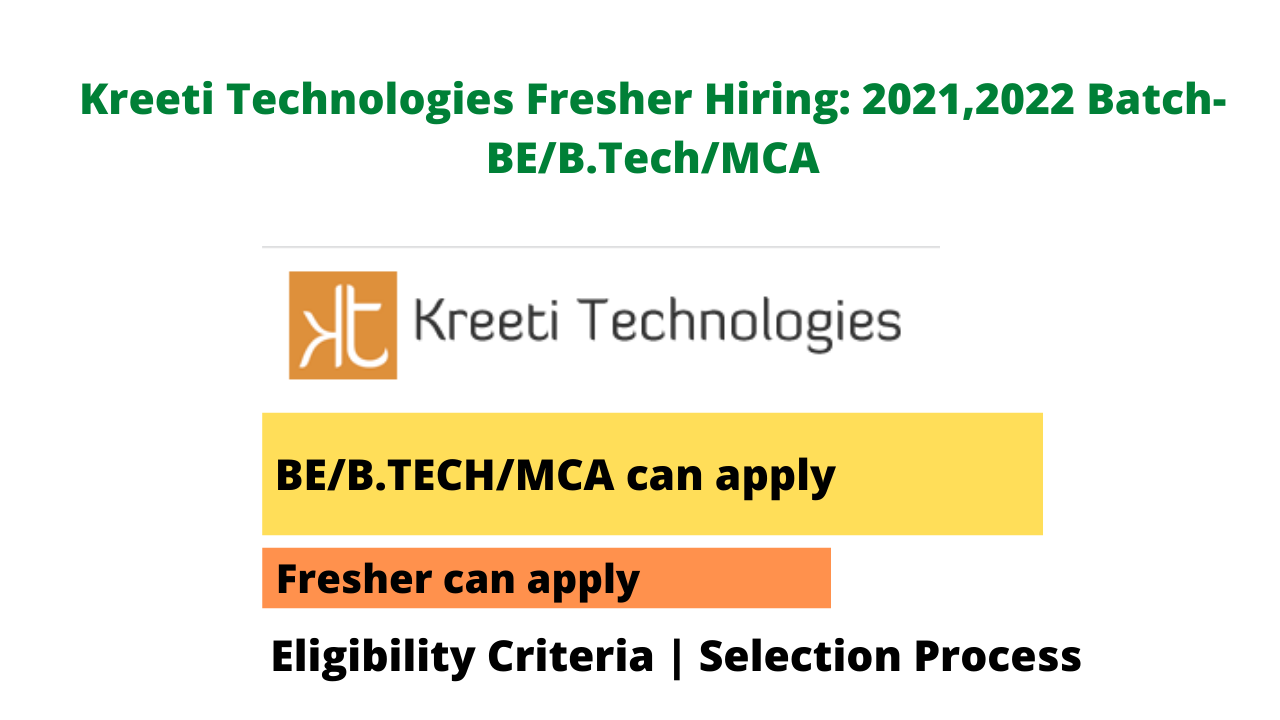 About Kreeti Technologies:
Kreeti technologies , founded in 1990, headquartered in Troy, Michigan, is a global provider of Information Technology and Business Process Services and Solutions. Our expertise in consulting, design, engineering, and operations helps us to provide innovative technology services, positioning us as a technology partner of choice.
Kreeti Technologies Company is seeking candidates for QA Engineer.
Eligibility Criteria:
M.E /B.Tech/ B.E / M.Tech / MCA from any stream
Preferred skill:
Good communication Skills and Verbal SkillsMySQL
Basic Programming & Data base Concepts
All the below-mentioned rounds will be conducted online.
1. Aptitude Test-(i) First Round will be online aptitude test having 3 sections:
(a) Quantitative(b) English & General knowledge(c) Logical Reasoning & puzzle(ii) Total Marks: 60
(iii) Duration: 45 minutes(iv) 20 questions in each section, so a total of 60 Questions.
(v) Different marks may be there for different question(vi) ¼ Marks of the assigned marks will be deducted in case of wrong answer(vii) One has to score 10 points from each section to qualify for the next round (Total 30 points out of 60).2. Coding Test – (i) Duration – 60 Minutes (ii) 5 Questions (iii) One has to write & execute 3 programs successfully to qualify for the next round