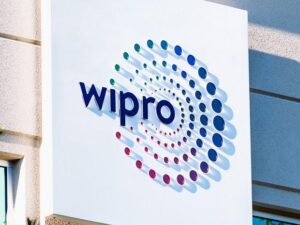 Wipro Off Campus 2022 Hiring freshers for Software Developer Any Graduate can apply for this position. The detailed eligibility and application process are given below.
Jobs Description
Role Purpose
The purpose of this role is to design, test and maintain softwareprograms for operating systems or applications which needs to bedeployed at a client end and ensure its meet 100% quality assuranceparameters
Instrumental in understanding the requirements and design ofthe product/ software
Develop software solutions by studying information needs,studying systems flow, data usage and work processes
Investigating problem areas followed by the software developmentlife cycle
Facilitate root cause analysis of the system issues and problemstatement
Identify ideas to improve system performance and impactavailability
Analyze client requirements and convert requirements to feasibledesign
Collaborate with functional teams or systems analysts who carryout the detailed investigation into software requirements
Conferring with project managers to obtain information onsoftware capabilities
Perform coding and ensure optimal software/ moduledevelopment
Determine operational feasibility by evaluating analysis,problem definition, requirements, software development and proposedsoftware
Develop and automate processes for software validation by setting up and designing test cases/scenarios/usage cases, andexecuting these cases
Modifying software to fix errors, adapt it to new hardware,improve its performance, or upgrade interfaces.
Analyzing information to recommend and plan the installation ofnew systems or modifications of an existing system
Ensuring that code is error free or has no bugs and test failure
Preparing reports on programming project specifications,activities and status
Ensure all the codes are raised as per the norm defined forproject / program / account with clear description and replicationpatterns
Compile timely, comprehensive and accurate documentation andreports as requested
Coordinating with the team on daily project status and progressand documenting