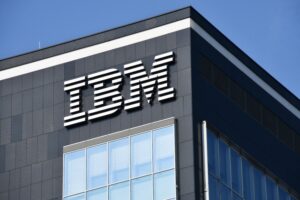 IBM's greatest invention is the IBMer. We believe that through the application of intelligence, reason, and science, we can improve business, society, and the human condition, bringing the power of an open hybrid cloud and AI strategy to life for our clients and partners around the world.
Job Responsibilities:
You'll work in a dynamic, collaborative environment to understand requirements, design, code and test innovative applications, and support those applications for our highly valued customers.
You'll employ IBM's Design Thinking to create products that provide a great user experience along with high performance, security, quality, and stability.
Design and code services, applications and databases that are reusable, scalable and meet critical architecture goals.
Create Application Programming Interfaces (APIs) that are clean, well-documented, and easy to use.
Create and configure Infrastructure as a Service (IaaS), Platform as a Service (PaaS) and Software as a Service (SaaS) applications.  Design and implement large scale systems and Service Oriented Architectures (SOA) that enable continuous delivery.
Eligibility Criteria:
BE/B.Tech or (Dual Degree M.Tech Only) with Branches – Computer Science, Information Science, Information Technology, Electronics & Communication, Electrical & Electronics and Telecommunication branches
MCA & M.S/M.Sc Computer Science branches
Preferred skill:
Looking forward for 0-3 years of Experience.
Experience with Docker and container orchestration technologies such as Open Shift Container Platform (OCP), Kubernetes
Familiarity with cloud-based providers: IBM Cloud, AWS, Azure, google compute, etc. and their hosting tools and APIs
Experience with developing Internet Services; and/or Managed Services
Experience working with and developing APIs
Experience working with operating systems (Linux, RedHat Open Shift…etc.).
Familiarity with various Cloud and DB technologies: Docker, Kubernetes, Elasticsearch, Logstash, Kibana, CouchDB, Cassandra, and Postgres
kills with React, Redux, Node.JS, JavaScript, AngularJS, HTML, CSS
Experience and Strong proficiency in UI development using Node.js, JavaScript, React.js, Java etc.
understanding the nature of asynchronous programming and its quirks and workarounds
Selection Process:
Coding Assessment
Cognitive Ability Assessment.
English Language Test.
Technical Interview
HR Interview